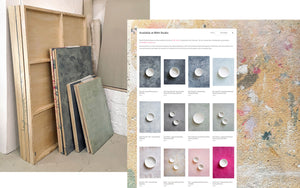 While we're on break (hopefully just through Spring 2022!), we're happy to share that a handful of rental surfaces are available to clients at Mithi Studio in downtown San Francisco. Here's what they've got: Available at Mithi Studio. You can contact them directly with any questions at hello@mithistudio.com.
---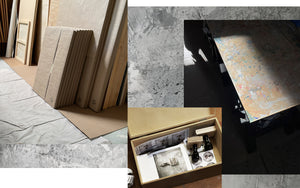 If you follow us on Instagram, you know we've been working on something behind the scenes... a little one due December. We're ending the year early to prepare for her arrival, and will be taking a break through Spring 2022 if all goes well. That means custom surfaces will be on pause, and no new ready to ship surfaces will be listed until then. We're sad to be taking time off here and in the workshop, but we'll be back in no time. For now, we've marked down everything in the shop an additional 15% off. In any case, if...
---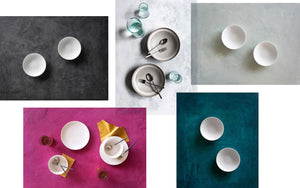 We're nowhere near the inventory we hoped to have by now, nevertheless, we want to open our small collection of rental surfaces to the public - from hot hot pink to the most subtle olive green.   Currently, Rental Photo Surfaces are only available to San Francisco Bay Area clients, and can be picked up from our studio in Los Gatos, CA with advance notice. You may also pay for shipping or delivery after inquiring and confirming with us. To ensure on time delivery, please email us at photosurfaces@gmail.com with your surface selection, shoot date, and shipping or delivery method...
---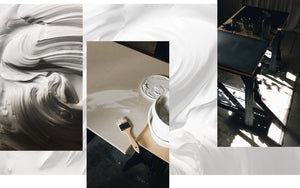 We freestyled the last half of 2019, simply because we had to. Now, after slowing down and a two week holiday break recharging with family and soaking up all the respite home has to offer, we feel recharged. In the past we've set goals, and this year is no different, even with the bout of people saying they're lowering the bar, or adopting a slower better fewer philosophy in order to be kinder to themselves and avoid burn out. We support that; we've been there. But with a newfound energy, we're ready to do everything we can imagine in 2020....
---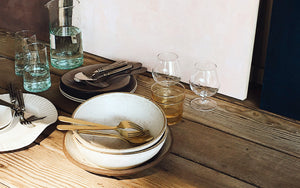 It's been a busy spring and start to summer with various business and personal matters going on behind the scenes. As things are starting to calm a bit, we're looking forward to settling into the new studio.  A few months ago Alex & I moved into a home tucked away in the Santa Cruz Mountains, and this little workshop is actually two spaces in our garage: one bay built for car repairs (under the wooden planks are stairs down so you can work on the undercarriage of your car!) and an area the former owner used as her gardening/potting shed. We have tons of ideas on how to transform...